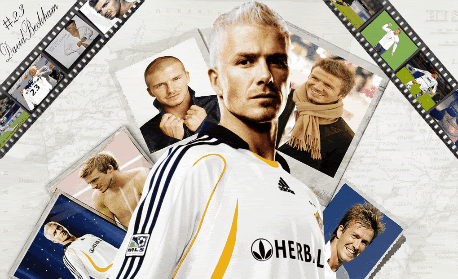 The
L.A. Galaxy
was beaten by our
Chicago Fire
soccer team 3-1, so you'd think they'd be sitting in their hotel rooms licking their wounds.
Instead they hung out hardcore early Friday morning at celebrity magnet
Underground
, where super star
David Beckham
didn't shy away from the crowds—
as expected
—even though they were nestled in a corner.
The plaid-shirt clad Beckham just stood at his well-guarded table drinking beer and nodding his head to beats by birthday boy (R&B super producer)
Jermaine Dupri
, who spun a special set of hip-hop, house and R&B jams to get the crowd all worked up. Too bad Dupri's girlfriend,
Janet Jackson
, whose
Rock Wit You Tour
made a stop at
Allstate Arena
, didn't make a cameo.
But hey! Two out of three isn't bad.