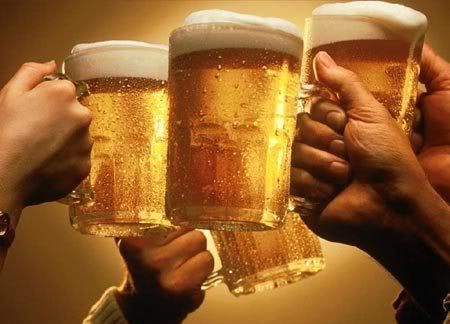 Keep your spirits up today:
We love
Fiddlehead Cafe
for slashing prices on its wine flights every Tuesday. Go for the robust Spanish vino or South American juice. Treat yourself to interesting whites from Portugal or a nice selection of sparkling wines. Usually, they're $11 to $14, but tonight they're all $8. And if you really enjoy something, you can take a bottle home for a special low price.
Tuesdays are also popular for the
Pub Beer Showcase
at
Goose Island
. The Clybourn location trots out special brews and even has the brewer on hand to discuss. 6pm. Free.
Cheers for more beer at
NoMI
, which takes a break from its usual Tuesday wine-tasting
Cellar Notes
to let you soak up the suds. Advanced sommelier
Fernando Beteta
leads with an expert on hand, offering a number of beers complemented by appetizers. 5:30-7:30pm $30.
And the biggest deal of the day is
Paramount Room
's weekly all-you-can-eat fish & chips special. That's endless, hand-dipped fish that comes with fresh-cut fries. Pair that with a bottle of wine, which is half off every Tuesday. Also, $5 shots of Jack Daniels and Jameson.