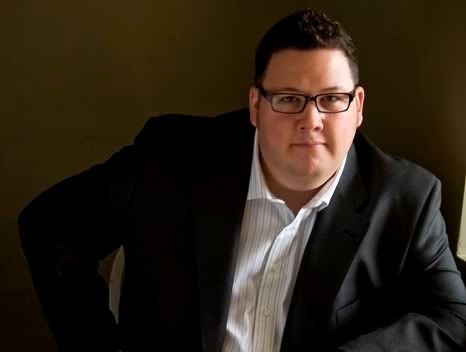 (Photo: Graham Elliot)
He insists that
Hollywood hasn't gone to his head,
but the Chicago chef formerly known as
Graham Elliot Bowles
is simply going by the slimmed-down moniker
"Graham Elliot"
now.
I kinda dug the three names, but bygones, it's his decision.
Anyway, did you catch the
first episode of FOX's "MasterChef,"
featuring Elliot,
Gordon Ramsay
and
Joe Bastianich
?! Following the successful formats of
"American Idol," "So You Think You Can Dance?"
and
"America's Got Talent,"
the show plucks out regular, decent-cooking folks who aspire to be chefs.
That debut episode actually did pretty damn good in the ratings, according to
Variety

.
It led its 8pm CST hour among adults 18-49, becoming summer's top-rated series premiere in the demo.
That seals it. Love him or hate him, Graham Elliot is officially a prime-time celebrity chef now.
Just don't leave us, man. After all,
you
run this town.