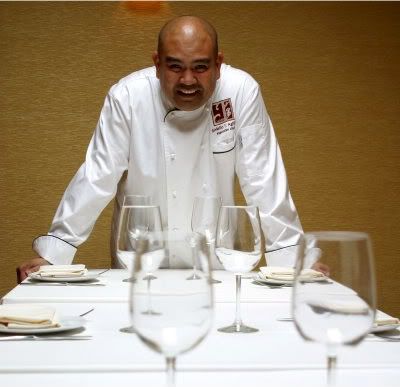 Sunda Executive Chef Rodelio Aglibot. (Photo: Sunda)
Rodelio Aglibot
is so busy these days that he's leaving his full-time post as executive chef at popular Asian-fusion spot
Sunda.
Aglibot tells
312DD
that in two weeks, his role at Sunda will transition to "more of a consulting capacity" so he can work on various projects in Los Angeles and New York.
"I just need to tend to my other projects back in LA," he says. "I (also) have (
Bistro Laurent Tourondel
) meetings in New York to get my Asian concept going."
He adds that he'll soon start taping more episodes of
"Food Buddha,"
a new TLC series in which the chef visits a city, checks out three restaurants and orders
everything
on the menu. And, a ravioli business he recently started in Los Angeles is really taking off.
Moving forward in Chicago, look for him to be in Sunda's kitchen one week each month. His current staff will take over the day-to-day operations.