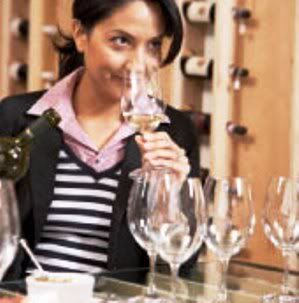 Bistro 110
's (110 E. Pearson St., 312-266-3110)
Sommelier for a Day
returns, so you know what that means. It's time to help the delightful French eatery pick a wine for its spring menu.
Four times a year Bistro 110 hosts this event that turns the tables allowing diners to pick their favorite vinos, and tonight it's all about red Mediterranean wines, with the best of Greece, Italy, France and Spain.
For the event, Executive Chef
Dominique Tougne
will serve hors d'oeuvres, including braised short ribs, pulled duck confit pizza, mini steak au poivre with mashed potatoes, tuna tartare with Dijon mustard, spicy mini crab cakes, cheese and charcuterie, mini crème brûlées, chocolate mousse and mini apple tarts. Tonight 6-8pm. $35 for Levy Preferred guests; $45 general admission.