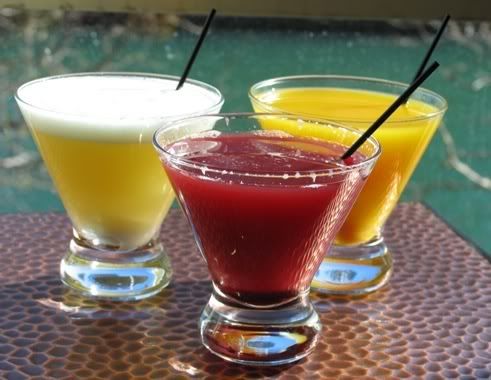 Pina Colada, Persephone and Mango Peach
Poptails
(Photo: DeLaCosta)
Today's the perfect day to indulge in one of
DeLaCosta's
(465 E. Illinois St., 312-321-8930) new
Poptails
, a cool combo of a cocktail and popsicle.
Choose between
Pina Colada
(DLC's pineapple infused vodka, pineapple juice, lime and Coco lopez popsicle),
Persephone
(Grey Goose L'Orange vodka, Pama pomegranate liquer, blood orange puree, cava and a pomegrante popsicle) or
Mango Peach
(Bacardi Peach red rum, mango puree, orange juice, lime juice and a peach popsicle). Get on it!