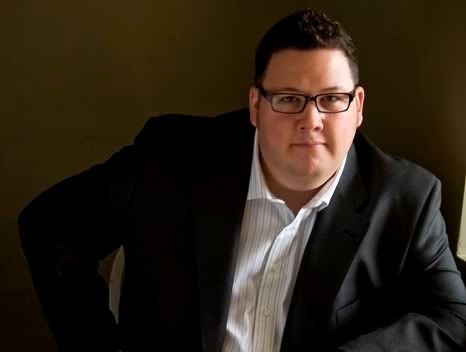 Graham Elliot Bowles is the newly tapped culinary director for "Lollapalooza." (Photo: Graham Elliot)
Will the munchies eclipse the music at this year's
Lollapalooza
?!
It certainly looks like it as newly tapped Lolla Culinary Director
Graham Elliot Bowles
has assembled an astounding culinary line-up to match the three-day fest's hyped headlining musical acts.
Bowles, whose
eponymous River North resto
first set up shop at the festival in 2009, has personally rallied some of the city's favorite restaurants to join him August 6-8 at the festival.
Thus far, Bowles' 2010 Lollapalooza culinary line-up reads:
Big Star
Bleeding Heart Bakery
Blue 13
Burrito Beach
Elate at The Hotel Felix
Franks 'N' Dawgs
Hoosier Mama Pie Company
Kuma's Corner
Metropolis Café
more cupcakes
Rockit Bar and Grill
Seedling
Sunda
The Smoke Daddy Rhythm and Bar B Que
The Southern
Trotter's to Go
Big Star is one of the featured restaurants at Lollapalooza this year. (Photo: Grant Kessler)
The food court will also include many fan favorites from past festivals to offer even more dining options.