He made it through months of intense glares and harsh criticism from the likes of
Padma, Tom
and
Gail
to become a finalist on
"Top Chef,"
but will
Dale Levitski
pass the high standards of the one and only
Martha Stewart
?!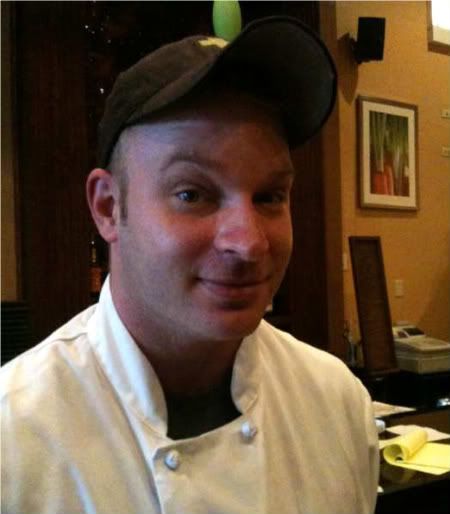 Dale Levitski is the executive chef of Sprout. (Photo: Sprout)
The
Domestic Diva
's in town Monday for a Kitchen-Aid event, and she'll be dining at hot Lincoln Park eatery
Sprout
, where Levitski is at the helm.
An
Ultimate Insider
gave
312DD
some itsy bitsy details on what he'll be serving that night, and we're certain Stewart will be impressed.
One of the dishes Levitski's whipping up is carpaccio made from a
Dietzler Farms
NY Strip. To make it especially tasty, he's going to first marinate it on Friday, then freeze it until Sunday. He'll slice it in ultra-thin slices while frozen, which should make it perfectly seasoned for Monday's dinner.
Just one question to Dale: Did
my
invite get lost in the mail?!